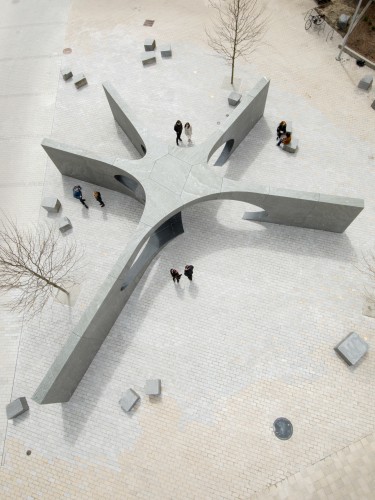 Officer Sean Collier Memorial
Location: Massachusetts Institute of Technology, Cambridge, Mass.
Client: Massachusetts Institute of Technology
Stone Fabricator: Quarra Stone Company
Design: Höweler + Yoon Architecture
Specialty Masonry Consultant: Ochsendorf DeJong
Structural Engineer: Knippers Helbig Advanced Engineering
Construction Manager: Suffolk Construction

The Sean Collier Memorial at the Massachusetts Institute of Technology (MIT) in Cambridge, Massachusetts, is a permanent tribute to the MIT police officer who was killed in the aftermath of the Boston Marathon bombing in 2013. The memorial, designed by Höweler+Yoon Architecture, is a curvilinear vault made from 190 tons of granite. It features five half-arches that symbolize outstretched fingers and meet at a central vault, representing a community coming together after tragedy.
Memorial Design Blends Modern Technology with Medieval Construction Techniques
The design of the memorial required complex engineering and construction techniques, combining contemporary tools with a construction method reminiscent of the Middle Ages. Advanced software and 3D-printed models were used to refine the design and understand the structural forces at play.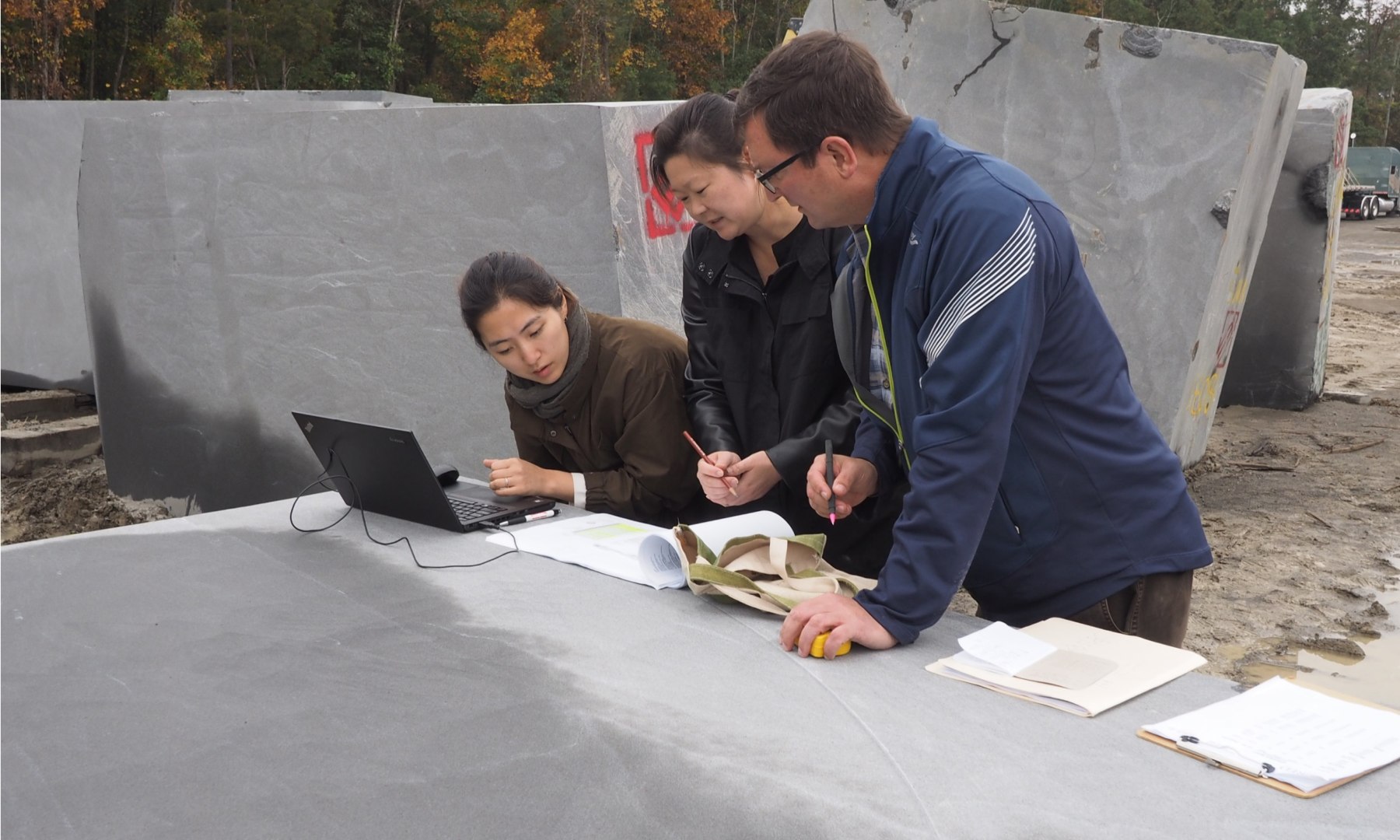 From Quarry to Construction, Achieving Precise Granite Memorial Assembly
In collaboration with the Quarra team, the designers and committee members carefully selected 32 raw blocks from a quarry in Virginia, matching each block to its corresponding stone in the computer model. These blocks were then transported to the Quarra Stone Co. in Madison, Wisconsin, where they underwent a meticulous fabrication process using a combination of manual labor and robotic saws, ensuring a precise profile within a 0.5-millimeter tolerance. Some blocks required continuous sawing for up to seven days to achieve the desired carving.
Subsequently, the blocks were transported in groups to the site in Cambridge. Onsite, the granite blocks were meticulously assembled, with the structure relying on compression for stability. The construction process began with the placement of the keystone, followed by the gradual assembly of the remaining stones to establish structural equilibrium. While stainless-steel pins were introduced for added stability, the design aimed to preserve the inherent purity and simplicity of the individual stone segments.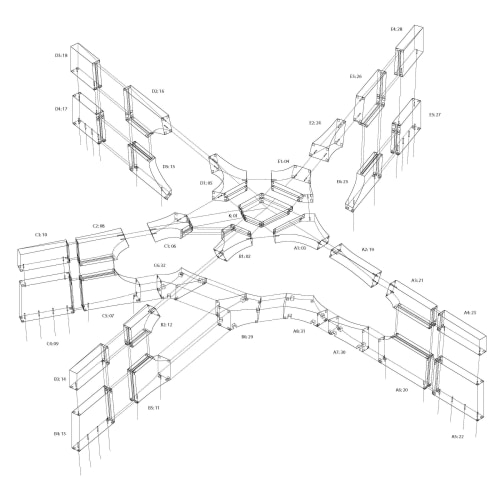 A Symbol of Remembrance and Resilience at MIT
The memorial also includes elements that honor Sean Collier, such as Braille studs representing his badge number and a quote from his eulogy. At night, the memorial is illuminated by lights that map to the positions of stars on the night of the tragedy.
The completed memorial stands as a symbol of community and remembrance, paying tribute to Sean Collier and the resilience of the MIT community in the face of tragedy.