Eaton Corporate Headquarters
ARCHITECT/DESIGNER
CLIENT: GLOBAL FORTUNE 100 EATON U.S. HEADQUARTERS
LOCATION: CLEVELAND, OHIO
STONE: VALS QUARTZITE
For the Eaton Corporate Headquarters in Cleveland, Ohio, Quarra Stone provided 50,000 square feet of stone flooring in the lobby, utilizing trapezoidal shapes in two distinct color shades of Vals Quartzite. This choice not only added visual interest but also contributed to the overall design concept of the space.
Vals Quartzite and Stainless Steel Unite in Global Continent Design
In order to represent the world continents, the Quarra stone consultants suggested a dark shade of Vals Quartzite which was accentuated by a precise 1/8" stainless steel border water jet cut and pre-assembled with epoxy. The result was a striking visual representation, symbolizing the interconnectedness of global operations. The Vals Quartzite pieces, with a thickness of 15mm, were carefully laid over a mud set base, incorporating a 100% crack separator sheet to ensure long-lasting durability. The entire surface was then sealed with Bullet(C) flooring sealer, providing both protection and enhancing the natural beauty of the stone.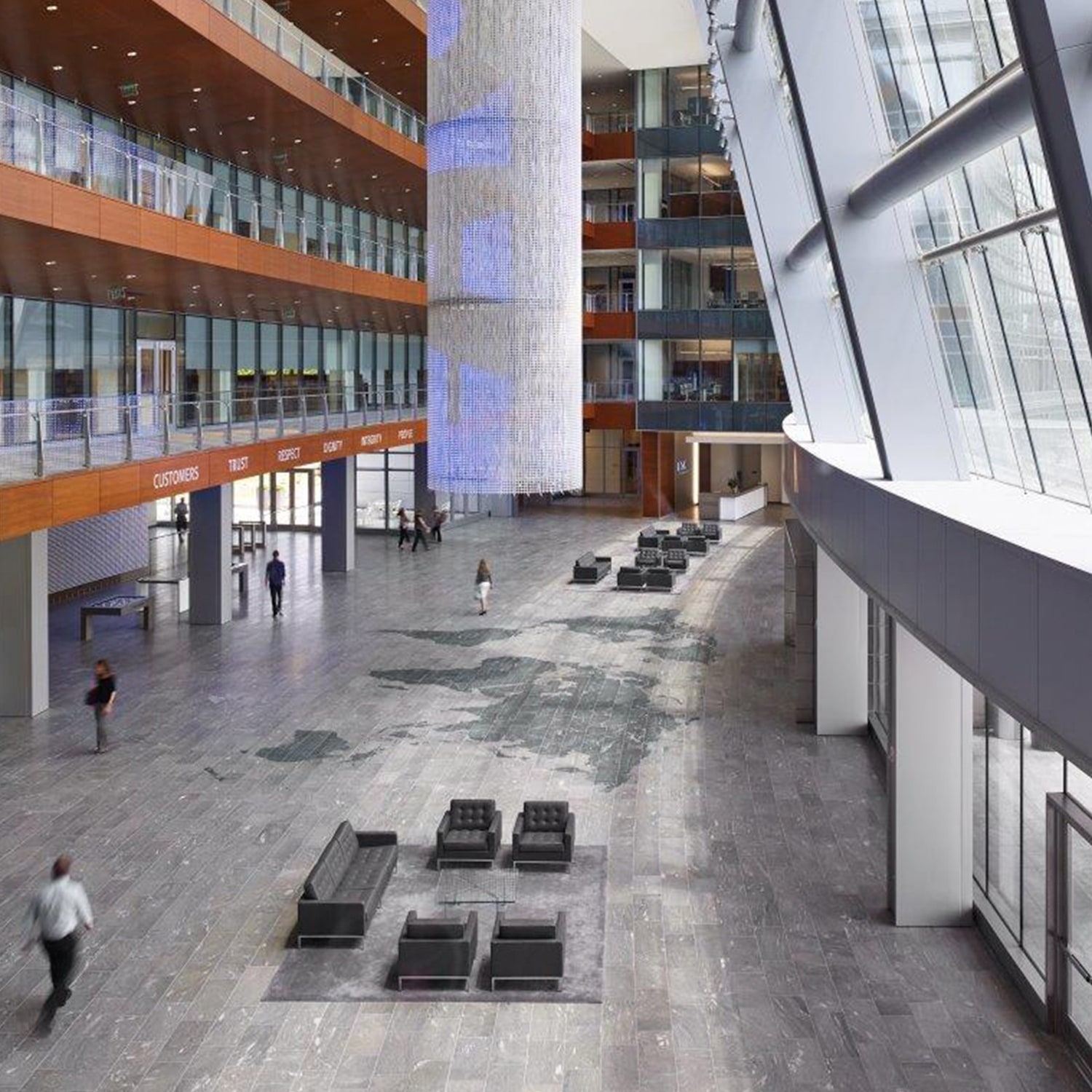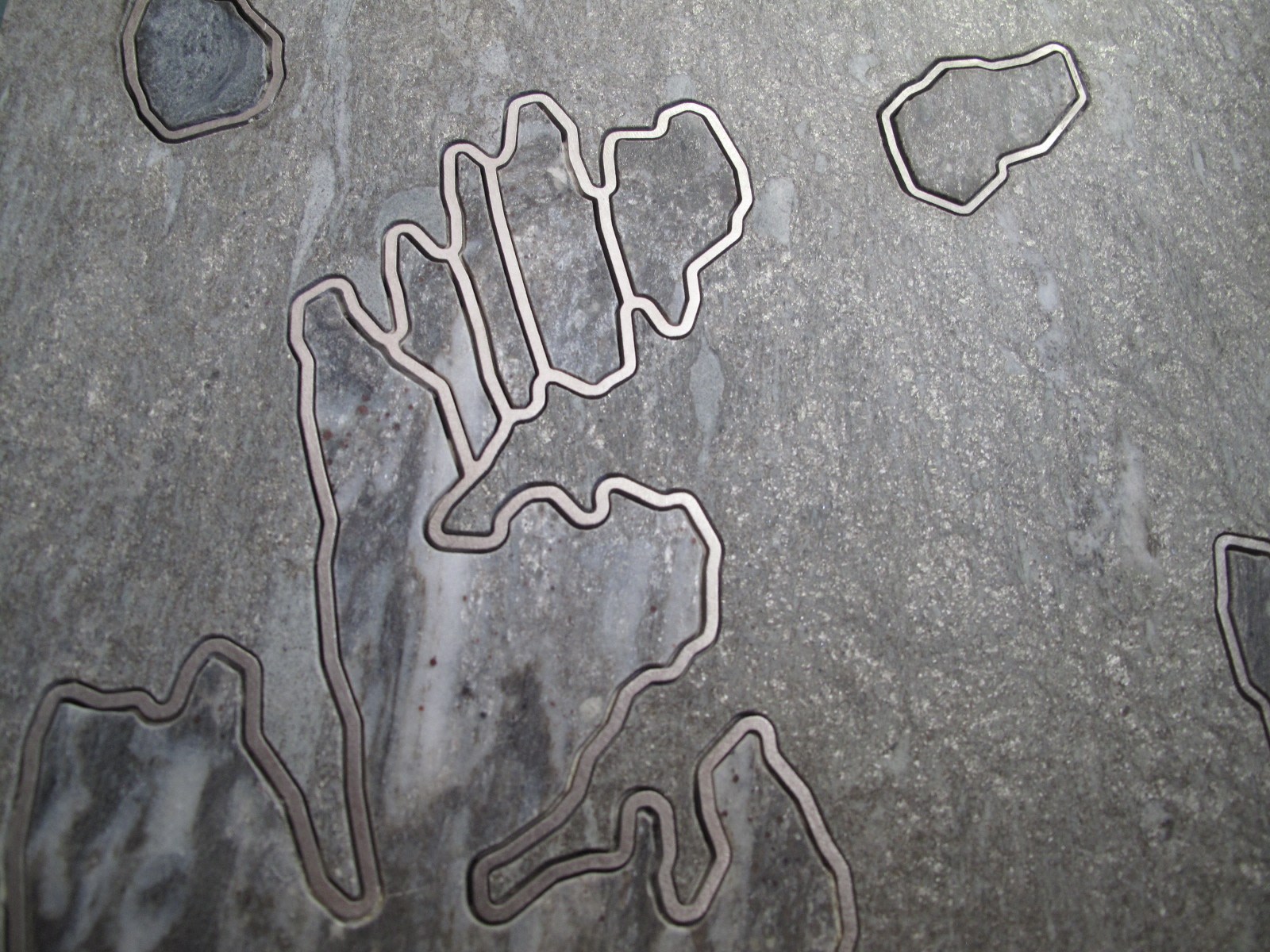 Hands-On Design Assist Expertise

During the design assist phase of this imported stone project, Quarra Stone's expertise was fully utilized. We produced full-scale paper rolls of flooring patterns to thoroughly study piece size, curvature, and joint size, specifically considering the view from several stories above. These paper rolls, in collaboration with the design team, were used in an innovative and exploratory exercise. We rolled out of hundreds of feet of various pattern and design iterations, enabling an in-depth analysis of their visual impact and feasibility.
The attention to detail demonstrated by Quarra Stone in the design assist phase not only ensured the precision of the final flooring installation but also showcased our commitment to delivering exceptional craftsmanship. This hands-on approach, combined with our expertise in stone fabrication, allowed for a comprehensive exploration of design possibilities and a methodical evaluation of the impact of different patterns and configurations.