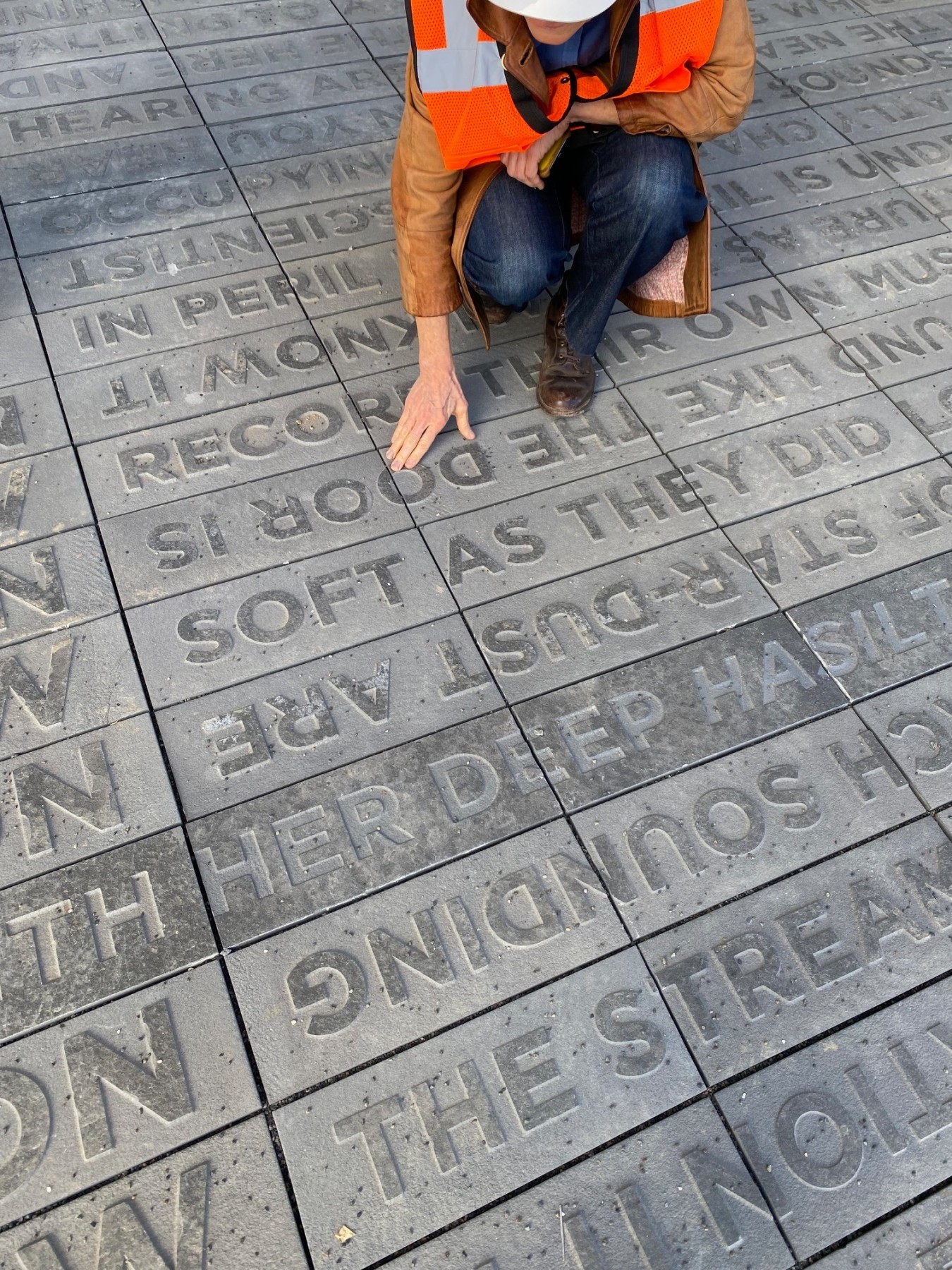 Kahnop: To Tell a Story
Artist: Ann Hamilton
Client: University of California San Diego and the Stuart Collection
Location: La Jolla, California
Stone: Basalt
"It's 800 feet of poetry," Jessica Berlanga Taylor says of "Kahnop: To Tell a Story," a new public artwork in UC San Diego's Stuart Collection on campus.
"Kahnop," an 800-foot-long pathway at the exit of the Blue Line trolley Central Campus station, features about 20,000 paver stones emblazoned with 1,300 lines of words. It includes lines from a story that visual artist Ann Hamilton asked scholars Alexandria Hunter and Eva Trujillo to write about Sinyaxau, who according to the Kumeyaay creation story was the first woman of the indigenous tribe.
"It's a piece that invites you to read and to find words and lines," said Berlanga Taylor, director of the Stuart Collection. "'Kahnop' is a Kumeyaay word. In English it means 'to tell a story.'"
Hamilton also incorporated lines from authors and other scholars, many of whom have ties to UCSD. The lines are pulled from a variety of subjects and contain themes of social justice, cultural mythology, activism, the environment and technological advancement, Berlanga Taylor said.
With more than 1 million people walking over the stones every year, the piece is "a field of finding," she said, "meant as a site for exploration. You can read line by line, or as you walk, your eye will catch different words. So it's really up to you how you want to create your own narrative or your own story."
Excerpt from La Jolla Light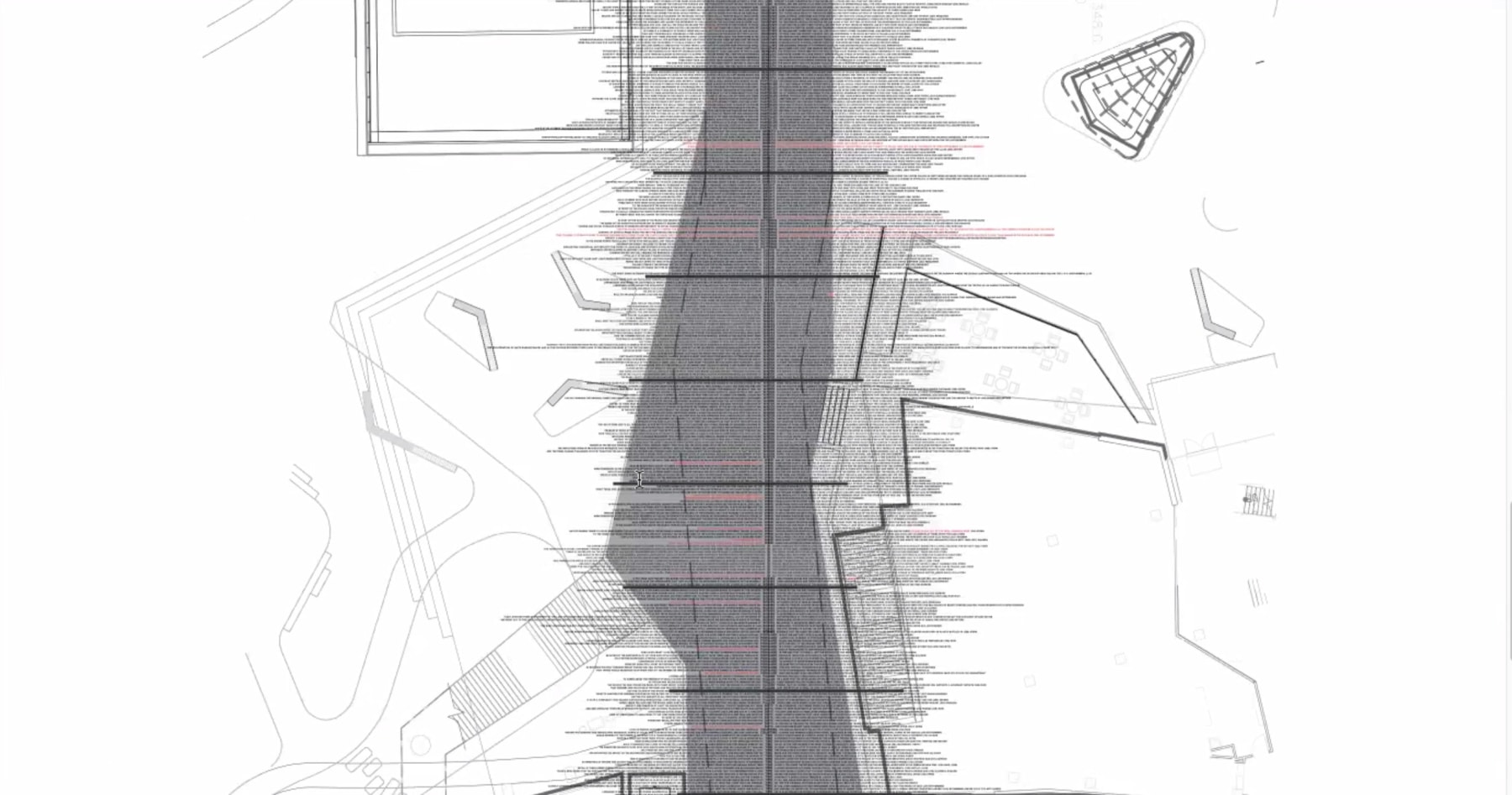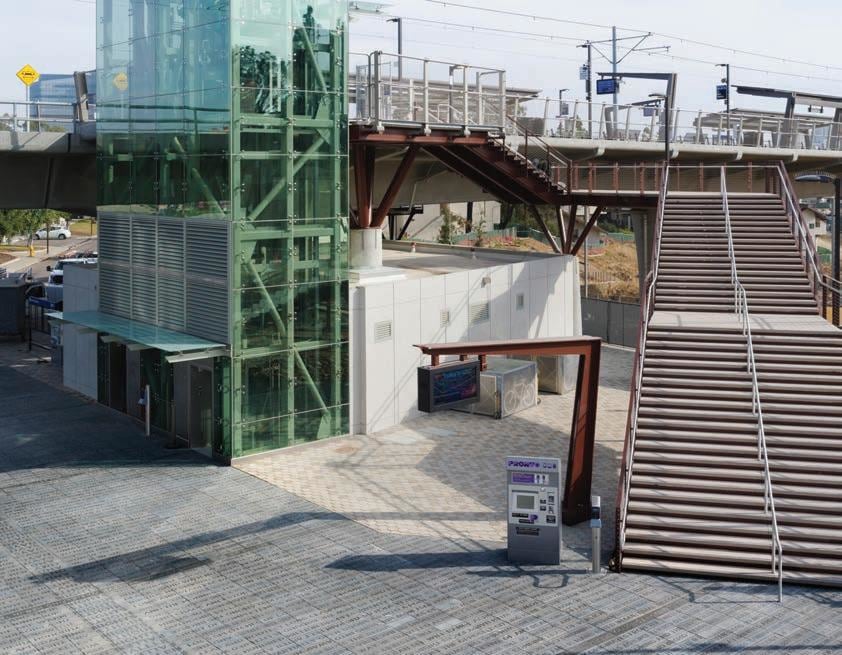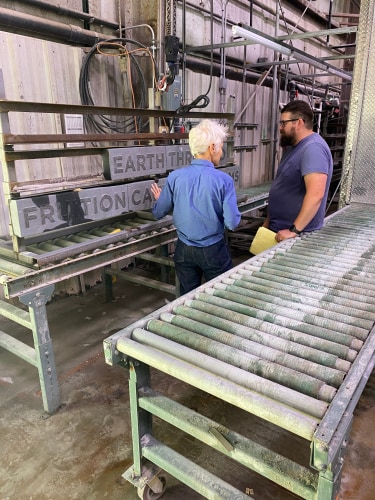 Ann Hamilton's Poetic Pedestrian Journey

Artist Ann Hamilton collaborated closely with the skilled team at Quarra Stone to bring a unique and poetic experience to life. Each custom paver was meticulously crafted by hand using a precise sandblasting process. The result is a thought-provoking installation that invites pedestrians to embark on a captivating journey from east to west, following the narrative of a poem.
As visitors traverse the pathway, a new line of the poem emerges every 20 feet, creating a gradual unveiling of the artistic narrative. The basalt pavers themselves play an integral role in this poetic experience, as their words are carefully engraved or raised, adding a tactile dimension to the installation. Each distinct stone contributes to the overall rhythm and flow of the poem, offering a multi-sensory encounter for those who engage with the artwork.
The team at Quarra Stone leveraged their expertise and dedication to create custom pavers that embody the essence of the artist's vision. The handcrafted nature of each stone ensures a unique and personal touch, reflecting the artistic intention behind the installation.