Kansas Statehouse
Client: State of Kansas Office of Facilities and Property Management
Location: Kansas City, Kansas
Mason Contractor: Mark 1 Restoration
Architect: Treanor Architects
General Contractor: JE Dunn Construction Company

The restoration of the Kansas Statehouse honored the original handcrafted stonework prolonging the life of the building and reviving the splendor of the Kansas Statehouse, which is listed on both the Kansas and National Registers of Historic Places.
Quarra Stone was instrumental in the comprehensive restoration of the Statehouse's masonry, ensuring repairs that would endure for generations to come. With a focus on quality and longevity, Quarra was committed to reviving the splendor of this historic buildings while preserving its architectural heritage.
The use of archival materials provided a valuable resource for Quarra Stone during the restoration process. These materials helped in accurately dating the repairs and assessing the efficacy of previous materials and techniques used. Through careful evaluation, Quarra Stone determined that traditional repair methods, particularly Dutchman repairs, would be the most effective approach to achieve the desired durability and longevity for the restored masonry.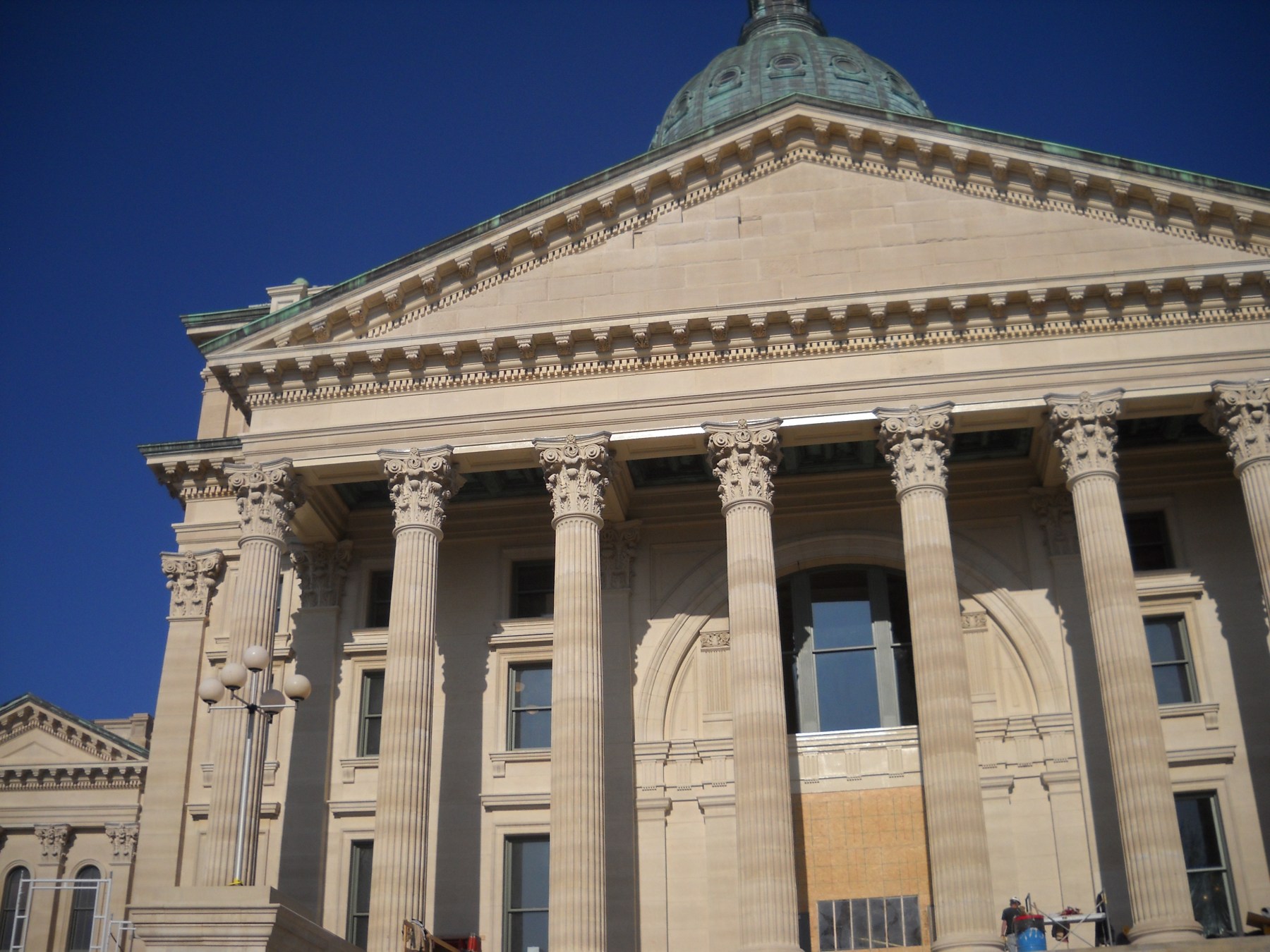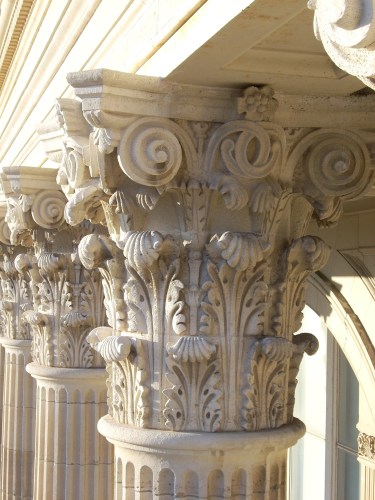 To ensure the precision and high quality of the Dutchman repairs, Quarra Stone developed detailed guidelines and instructions, which were incorporated into the construction documents. These guidelines covered a wide range of repair sizes, from small replacements to large full replacements. Shop drawings were required for all Dutchman repairs, ensuring proper coordination and adherence to the specified quality standards. With a significant number of over 6,000 repairs of this nature needed, effective coordination among the fabricator, contractor, and architectural field and shop drawing reviews was essential to keep the project on schedule.
Quarra Stone's responsibilities included executing Dutchman repairs on various stone types found throughout the Statehouse, such as ashlars, window moldings, cornices, fluted columns, Corinthian capitals, and modillion brackets. Quarra Stone meticulously matched four types of limestone and four types of granite to achieve a seamless integration with the existing stone. Given that the capital building was constructed in three distinct phases, each displaying unique hand-tooled finishes and variations in hand-carved elements, Quarra Stone's expertise in hand tooling techniques was crucial. Their craftsmen skillfully replicated the original finishes and carvings, ensuring a cohesive and authentic restoration. Partial Dutchman repairs were intentionally designed to be set slightly proud of the remaining historic material, with hairline tight joints, and meticulously dressed in place to create a seamless blend between old and new.