Liberty Mutual Insurance Headquarters
Location: Boston, Massachusett
Stone Consultant: Quarra Stone Company
Client: Turner Construction
Design: CBT Architects
We were privileged to serve as the stone consultant for Liberty Mutual Insurance Company's new corporate headquarters, a project led by Turner Construction. Our collaboration began with comprehensive meetings, engaging with the client to develop design concepts and stone aesthetics while considering crucial factors such as life expectancy, timelines, budget estimates, and overall project parameters.
Our meticulous approach started with the identification of all possible sources of stone supply. Recognizing the significance of quarry capacity and stone quality, we commissioned a Petrographic Quarry Inspection. A highly skilled geologist evaluated each quarry's capacity and conducted a thorough assessment of stone quality. Their expertise provided valuable insights, shaping our recommendations and decisions.
To ensure that the chosen stone met stringent requirements, we commissioned comprehensive stone testing and evaluation kits. These tests rigorously assessed the stone's durability, aesthetics, and performance, guaranteeing that it met the highest standards.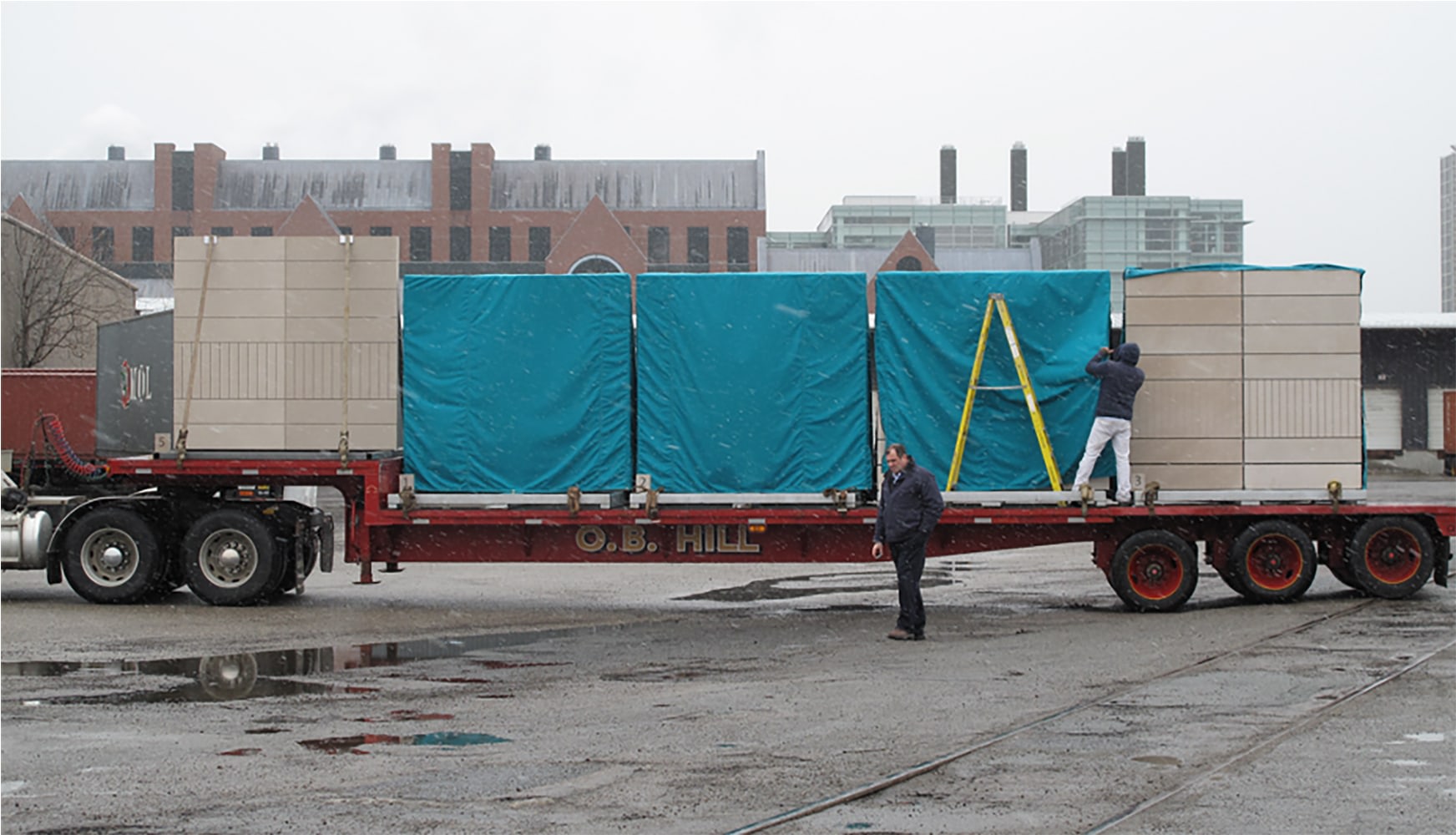 At Quarra Stone, we believe in the power of visualization. To facilitate decision-making and bring concepts to life, we created four full scale mockups. These mockups underwent a meticulous multi-level review and approval process, allowing stakeholders to envision the final result and contribute their valuable insights.
Our commitment to comprehensive support extended beyond design and aesthetics. We provided expert design assistance, offering guidance on anchoring, profiles, and budget considerations. By integrating these vital aspects into our consultations, we ensured the seamless integration of the chosen stone within the architectural design.