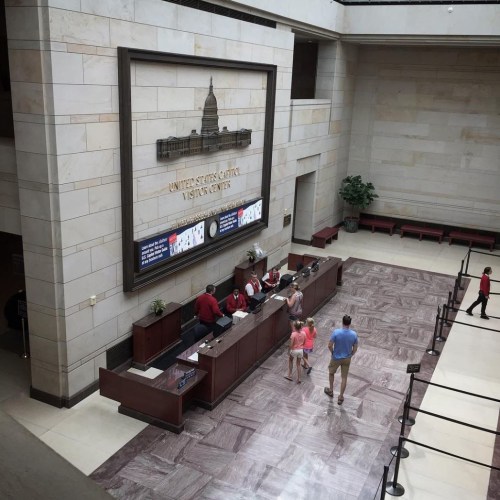 United States Capitol Visitors Center
Architect/Designer: RTKL Associates
Client: Architect of the Capitol
Location: Washington D.C.
Stone: Sandstone
The U.S. Capitol is not only a monument and a working office building but also a globally recognized symbol of representative democracy. To enhance the visitor experience and prioritize comfort, safety, and security, the Capitol Visitor Center was established. Situated underground it spans 580,000 square feet, making it the largest project in the Capitol's over two-century history.
The decision to locate the Visitor Center underground was intentional to preserve the visual appeal of the Capitol and the meticulously designed grounds by Frederick Law Olmsted in 1874. Since its opening on December 2, 2008, millions of visitors have accessed the Capitol through the Visitor Center.
The Capitol Visitor Center was envisioned as an extension of the Capitol itself. Therefore, great care was taken to select materials that match the colors, textures, and materials found throughout the historic building. This attention to detail is exemplified in Emancipation Hall, a central gathering place within the Visitor Center that acknowledges the contributions of enslaved laborers in the construction of the U.S. Capitol.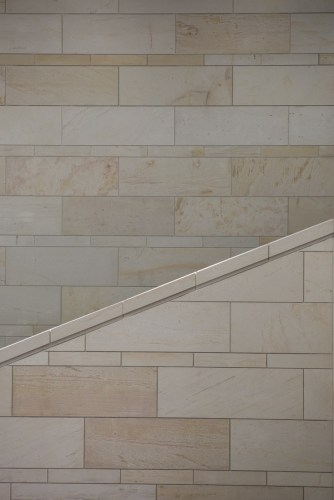 Masterful Craftsmanship Brings Capitol Visitor Center's Sandstone Vision to Life

The walls and columns of Emancipation Hall, rising an 36 feet above the floor, are adorned with sandstone slabs. These slabs exhibit a range of colors and textures that closely resemble the sandstone used in the Capitol. Quarra Stone's expert craftsmen skillfully installed over 400,000 pieces of stone, some weighing up to 500 pounds, to bring the vision to life.
Quarra contribution was instrumental in sourcing and fabricating the stone used throughout the Visitor Center. The selection process focused on finding stones that closely matched the existing colors and textures of the Capitol. Sandstone, the principal material used in the original construction of the Capitol, dominates the interior walls and columns of the Visitor Center, covering nearly 200,000 square feet.
Thanks to Quarra's expertise in architectural stone fabrication, the Capitol Visitor Center seamlessly integrates with the historic Capitol, allowing visitors to experience a cohesive journey that pays tribute to the nation's rich history and democratic values.