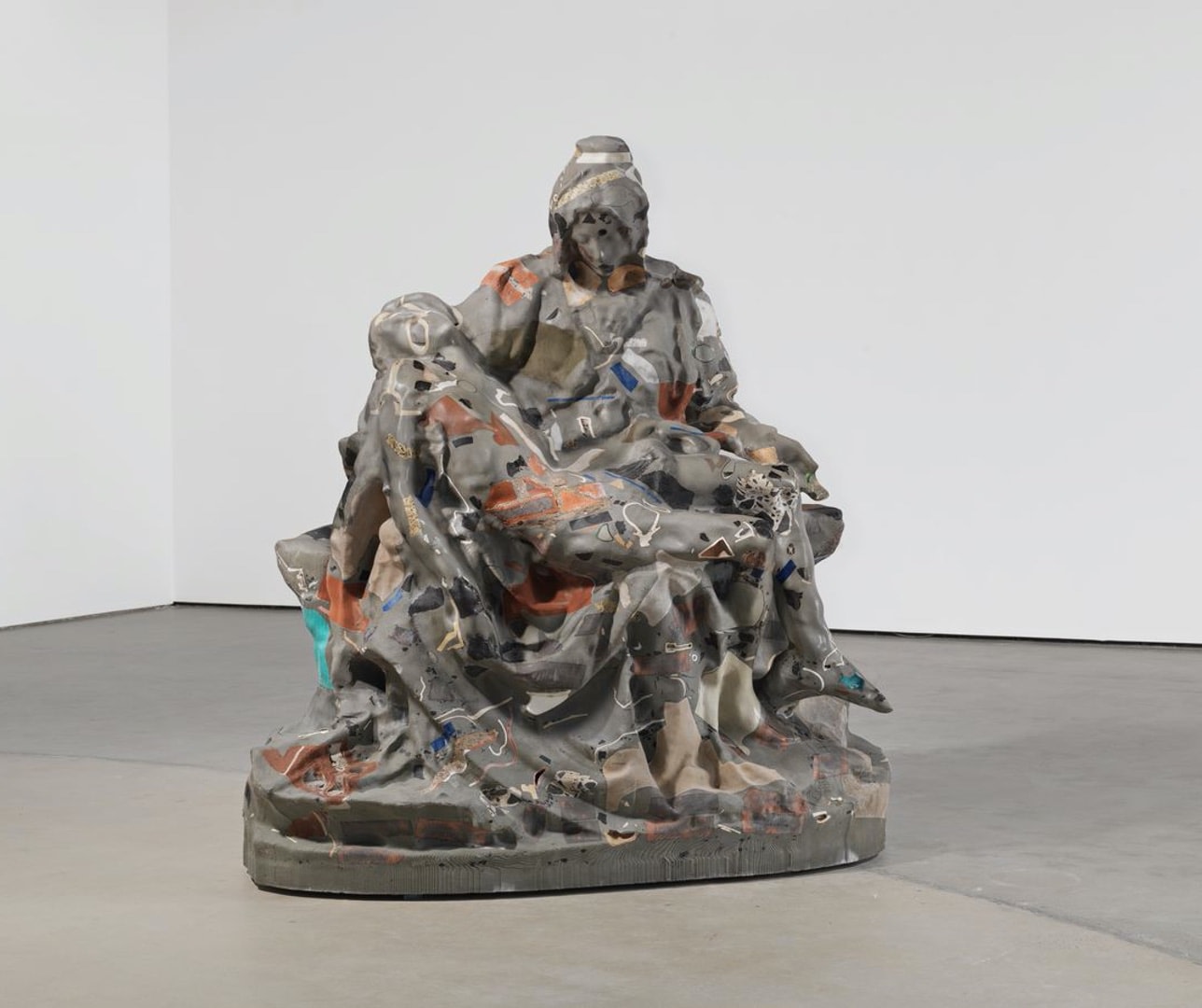 Pieta
Artist: Matthew Day Jackson
Media: Concrete, ceramic, brick, thunder eggs, glass, steel,
Dimensions: 216.5 197.2 117.5 cm / 85 ¼ x 77 5/8 x 46 ¼"
Matthew Day Jackson's monumental sculpture 'Pieta' pays homage to Michelangelo's iconic 15th-century masterpiece of the same name. Inspired by a smartphone image Jackson took of a plaster cast of Michelangelo's original sculpture housed in the Queens Museum, Jackson's 'Pieta' captures the essence of the classic artwork.
To begin, Quarra Stone created a massive mold to enclose the steel structure that formed the core of the sculpture. The use of color-coded layers allowed for the careful placement of aggregate collected by the artist from around New York City, including rubble, remnants, and refuse.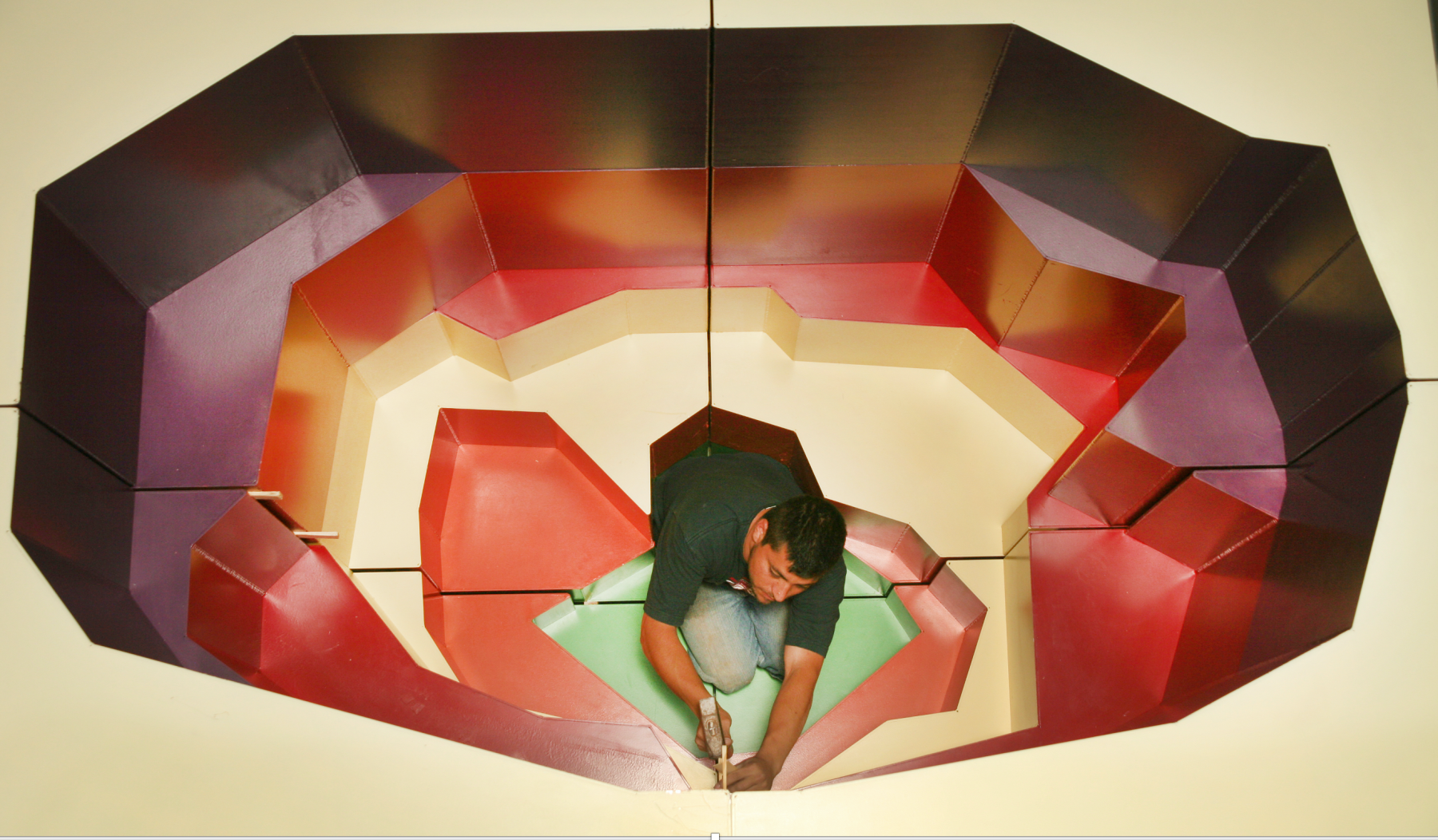 Once the concrete had solidified, the mold was carefully taken off, revealing the sculpture's raw form. Subsequently, robotic milling commenced, gradually exposing the embedded items like toilets, bricks, thunder eggs, and glass. Working in collaboration with the skilled Quarra hand finishing team, Jackson meticulously identified specific areas of the sculpture that required polishing and honing to achieve the desired artistic effect.
Jackson refers to the sculpture as a modern day fossil, a memorial to ideals.